Apply for a UTA fuel card - for all vehicle types
Good reasons to choose UTA - Your excellent fuel card provider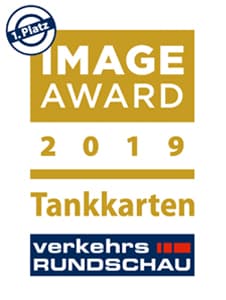 Your advantages with the UTA fuel card:
> Cashless refuelling with all brands at more than 53,500 fuel stations in 37 European countries
> Settlement of toll usage for roads, tunnels and bridges
> You can save still more money - with our service for a refund of the sales or value added tax
> You benefit, as we do not require any admission fees, minimum expenses or minimum fleet size
> Enjoy attractive discounts and the expansive special functionality of our Exclusive Area, including comprehensive reports
Fleets with passenger cars vans ≤ 3.5 t
Fleets with HGVs and buses > 3,5t
This is how you can quickly and easily apply for your UTA fuel card for HGVs and service vehicles:
> Download and fill in the fuel card application
> Print and sign the form
> Send us the signed original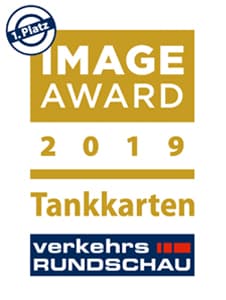 Place 1 in the fuel cards category
The magazine "VerkehrsRundschau" has awarded the "Image Award 2019" in the areas of Fleet/IT as well as in Storage/Handling. In this context, about 400 fleet administrators from transport and shipping companies as well as from industry and trade selected UTA as the best brand in the category "fuel cards". We are proud of this distinction and thank you, dear customers, for your trust. And we promise you: We will continue to offer you excellent service in the future.