LPG - the alternative fuel
UTA offers you a comprehensive network of LPG stations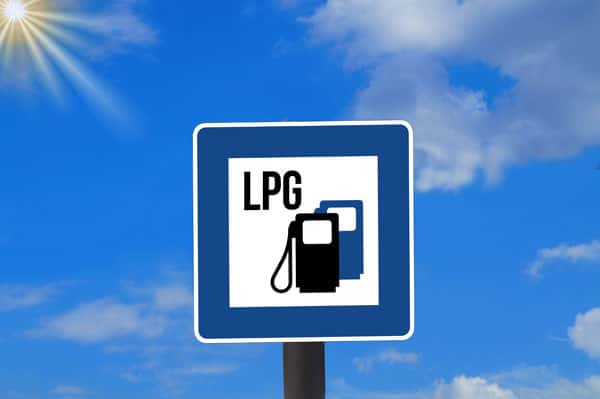 In many European countries, liquified petroleum gas (LPG) has become an indispensable part of the fuel supply as an inexpensive and environmentally friendly alternative to conventional petrol. LPG is generally available as propane or, in some cases, as a mixture of propane and butane.
Liquefied petroleum gas as an alternative fuel is considerably more widely available than CNG.
Throughout Europe, UTA LPG is available at over 12.400 LPG fuel stations. This puts LPG at the top of the list of alternative fuels in terms of availability.
LPG is less expensive and better for the environment
LPG is cheaper than petrol and has some key advantages over diesel. One is that petrol engine technology is fundamentally simpler and therefore less costly to maintain. It's enough to make diesel drivers think twice.
LPG cars do not have to be bought new; the conversion of existing, petrol-engined vehicles to LPG is not inexpensive, but neither is it complicated - contributing to the attractiveness of LPG.
Save tax and expense with LPG
Add to this current tax benefits and favourable LPG prices per litre and it's clear that LPG is a good option for companies whose vehicles regularly travel long distances. Reason enough to discuss conversion to LPG with management.​
With your UTA card, you can use our extensive network of LPG fuel stations conveniently and cashlessly. Is it time to consider this environmentally friendly alternative to petrol and diesel?
LPG is a liquid gas by-product of petroleum refineries. It is stored in tanks at a pressure of 6-8 bar.
​During refuelling, if a filler neck is used, the dead man's button must be pressed for the duration for safety reasons. As with natural gas, the vehicle can only be operated with LPG with a cooling water temperature of 30 degrees. To reach this minimum temperature, the LPG vehicle needs fuel (approx. 1/2 litres) to start. Vehicles equipped with an LPG system are therefore only available as bivalent versions, i.e. with gas and petrol operation.
How much is LPG - and how expensive is the conversion?
LPG costs between 50 and 60 cents/litre and is thus considerably cheaper than CNG. However, due to the lower energy content of LPG compared to natural gas, consumption is around 20% higher than a petrol car.  Nevertheless, the range of an LPG car is greater than that of a vehicle running on natural gas.
The reason is the lower energy density of natural gas, which results in smaller tank quantities for the same tank size. When converting to an LPG system, an approach that is more popular than buying new, the LPG tank is installed in the boot. The cost of converting to LPG can be up to €3,500 depending on the vehicle.
What are the advantages of LPG - and what are the disadvantages?
If you are planning to purchase an LPG vehicle, you should weigh up the advantages and disadvantages.​
Advantages​ ​
Low fuel costs compared to petrol due to subsidised LPG tax (extending until 2022)​
Longer range compared to CNG (approx. 400-500 km).​
Well-developed LPG fuel station network​
Lower exhaust gas emissions compared with petrol​
Disadvantages:
High acquisition costs​
Conversion cost depends on vehicle type and may be expensive (costs range between €1,500 and €3,500).​
Gas system takes up space in the boot​
Environmental balance not as good as CNG cars​
Slight loss of performance, reduced load capacity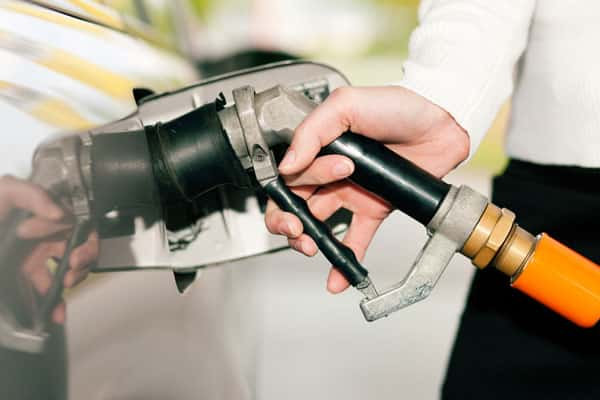 Where is the nearest LPG fuel station?
Refilling LPG easily and cost-effectively
HGV route planner
The HGV route planner filters fuel stations for you according to brand, location, fuel type and services.
This will tell you where you can get LPG at the best price in addition to HGV diesel or fuel for your car.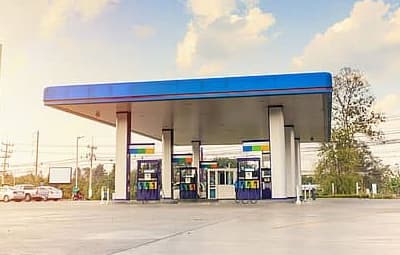 UTA fuel cards
With UTA fuel cards, you can refill LPG cashlessly in addition to other benefits.
At approximately 70,100 fuel stations, workshops and other locations where UTA is accepted in 40 countries.
UTA SmartCockpit®
The UTA SmartCockpit® digital application allows you to optimise the cost of refuelling your vehicle with LPG, among other fuels.
Find the cheapest fuel stations along your route and take advantage of significant savings potential!