AdBlue

An overview of its advantages
AdBlue fuel
Go environmentally friendly with UTA
The AdBlue urea solution not only provides chemical exhaust gas after treatment but lowers consumption and reduces nitrogen oxide in exhaust gas by up to 90%. AdBlue meets the Euro 6 standard for diesel engines and reduces your environmental impact.​
You can pay for AdBlue with your UTA card. Buy it in a canister or get it directly at the pump if the fuel station is so equipped.
Either way, you can obtain AdBlue easily and cashlessly with your UTA card through our network of acceptance partners.
To meet strict EU emissions standards, newer diesel passenger cars and HGVs must be equipped with an SCR catalytic converter and urea injection.
The Euro 6 emissions standard stipulates that a diesel vehicle may only emit 80 instead of 180 micrograms of nitrogen oxides per kilometre. This regulation has applied since 1 September 2014 for newly registered cars and from 1 September 2015 for new diesel cars. To achieve this NOx emissions reduction, diesel vehicles require AdBlue. That is why the automotive industry is now using SCR catalytic converters in passenger cars; HGVs have been using this technology for many years.
How does SCR technology work?​
SCR technology (selective catalytic reduction) uses AdBlue to break down pollutants. AdBlue, a registered trademark of the German Association of the Automotive Industry, consists of 32.5% urea and 67.5% demineralised water. The mixture is odourless and non-toxic, and it reduces nitrogen oxide (NOx) emissions from diesel engines by up to 90%. The urea is injected directly into the exhaust gas where it releases ammonia. The ammonia reacts with the nitrogen oxide in the SCR catalytic converter to produce nitrogen and water vapour. AdBlue is completely harmless to the engine.​
The engine control system ensures that the optimum amount of AdBlue is injected into the exhaust tract. This is about four to six percent of diesel consumption. Converted to a HGV that consumes an average of 33.5 litres of diesel/100 km, this is about 1.3 to 2 litres of AdBlue per 100 kilometre.
You can obtain AdBlue via UTA at approximately 14,000 fuel stations across Europe - of which 6,700 are equipped with AdBlue dispensers.
In most cases, fuel pumps are intended for HGVs whose nozzles are not compatible with passenger cars. Although AdBlue filler necks are now available for diesel passenger cars or plug-in hybrids, refuelling can be cumbersome and slow. That's because the system is designed for the quantities required by heavy tractors.
The prices at AdBlue pumps are between 55 and 60 cents per litre.
AdBlue from a 10-litre canister​
For drivers of newer diesel vehicles, it is advisable to stock up on AdBlue and, depending on consumption, refill yourself from the bottle or the usually cheaper canister. You can buy bottles and canisters at DIY stores and fuel stations.
However, be careful: Prices vary between 80 cents and five euros per litre of AdBlue! It's worth comparing prices.​
If you get your AdBlue supply as a UTA customer at a fuel station, you can obtain it using your UTA fuel card. Or you can use the UTA Plus Service on the road and have AdBlue topped up at the workshop. You can use your UTA card there as well.​
AdBlue for diesel​
There are some rules to follow when handling AdBlue. The AdBlue tank should be protected from direct sunlight and temperatures above 30 degrees. If containers other than the original are used, ensure they are clear of other liquids. Otherwise, handling AdBlue is problem-free.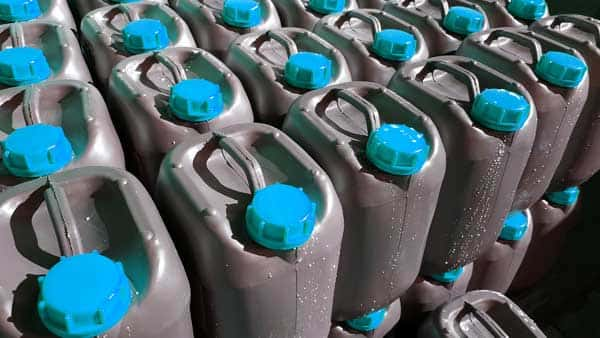 Refilling AdBlue easily and cost-effectively
Where is the nearest AdBlue fuel station? With UTA you're always in the know!
HGV route planner
The HGV route planner filters fuel stations for you according to brand, location, fuel type and services.
You can find out where to can get environmentally friendly urea at the best price in addition to HGV diesel or fuel for your car.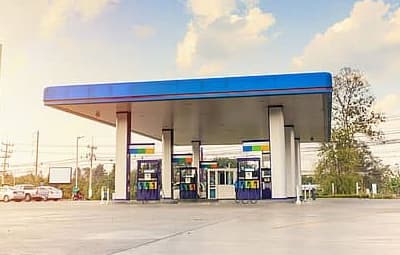 UTA fuel cards
With UTA fuel cards, you can refill AdBlue cashlessly in addition to other benefits.
At approximately 70,100 fuel stations, workshops and other locations where UTA is accepted in 40 countries.
UTA SmartCockpit®
The UTA SmartCockpit® digital application allows you to optimise the cost of refuelling your vehicle with AdBlue, among other fuels.
Find the cheapest fuel stations along your route and take advantage of significant savings potential!