UTA Parking Service

HGV parking network throughout Europe
Park Europe-wide with UTA's parking service
UTA offers an extensive network of HGV parking facilities
Our parking service includes both standard HGV parking and 'secure parking'. With your UTA card or on-board unit (OBU), you can quickly and conveniently settle parking fees cashlessly. Our Europe-wide network of HGV parking spaces thus facilitates your settlement transactions. And, through our transparent accounting system, you always have full visibility of parking fees. With our parking service, collecting and keeping track of parking receipts becomes a thing of the past!
Secure parking - Monitored parking
Protect your personnel and cargo by using secure car parks
The number of cargo thefts and attacks on HGV drivers is rising rapidly in Europe. This causes billions in losses every year. Having access to secure parking is a major advantage. Even if a freight carrier is insured in an emergency, there is no guarantee the insurer will cover all the costs. To prevent this from happening in the first place, it makes sense to ask your drivers to use secure parking. This will help guarantee the safe transport of your cargo and the safety of your drivers.
To protect drivers during their mandatory rest periods along motorways, UTA works with secure parking operators throughout Europe. These partners have the following security measures in place:
Details of HGV car parks across Europe that accept UTA cards and on-board units (OBUs) can be found here:
Become an acceptance partner for parking services today!
Benefit from UTA's international network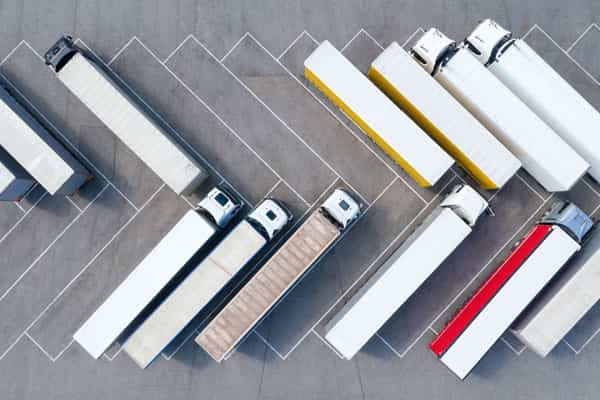 As a UTA acceptance partner, you'll benefit from UTA's reputation and extensive network of pan-European mobility suppliers.
This will raise your customer acquisition to an international level. In collaboration with UTA, you'll benefit from marketing activities that will broaden your reach.
This will help you increase both your customer base and sales. As your billing partner, UTA provides security and clarity through consolidated, consistent billing.
Your customers will also benefit from simple, cashless processing.
Contact us for information about parking with UTA:
Are you a UTA customer?
If you're already a UTA customer, please click here: