UTA Rental Service

Stay mobile with rental vehicles
Select your vehicle
Stay mobile through UTA's network of rental partners
If you have a short-term shortage of vehicles, you can conveniently rent from one of our service partners. For example, such a situation might arise from an unexpected repair. Our partners offer an extensive range of popular passenger cars, buses, trailers and HGVs, as well as specialty refrigerated or construction vehicles. Simply select the vehicle you need and carry on with your journey.
Vehicles >3.5 t
The right vehicle for your needs
Freight-forwarders can sometimes experience vehicle shortages due to seasonal peaks, last minute orders or vehicle breakdowns. UTA's rental partners ensure that your goods stay on the road. Instead of adding more vehicles to your fleet to accommodate such situations, renting a vehicle is an affordable alternative. That's because your company has less captial tied up compared to vehicle ownership. It's also a more flexible approach, since you can rent one or more vehicles depending on the situation without having to incur maintenance costs.
Our service partners offer not only HGVs, buses and trailers, but also speciality vehicles such as refrigerated or construction vehicles. In addition to core rental services, some of our partners offer emergency breakdown services or replacement drivers. You can also use rental vehicles on toll routes since most are equipped with OBUs. Our service partners are ready to meet your needs.
The following providers offer rental vehicles over 3.5 t:
Vehicles ≤ 3.5 t
Quick, convenient and cost-effective rentals
In this day and age, it's essential for employees across sectors and industries to be mobile. To ensure your employees stay mobile if their car breaks down, a rental car is a quick, sensible solution. Available vehicles under 3.5 t include passenger cars and vans. Rest assured, you'll find a vehicle that meets your needs through our service partner.
The following provider offers rental vehicles under 3.5 t:
Become an acceptance partner for ​​rentals today!
Benefit from UTA's international network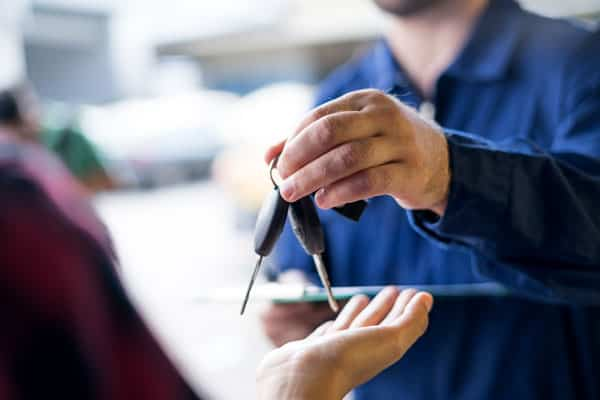 As a UTA acceptance partner, you'll benefit from UTA's reputation and extensive network of pan-European mobility suppliers.
This will raise your customer acquisition to an international level. In collaboration with UTA, you'll benefit from marketing activities that will broaden your reach.
This will help you increase both your customer base and sales. As your billing partner, UTA provides security and clarity through consolidated, consistent billing.
Your customers will also benefit from simple, cashless processing.
Rent vehicles quickly and easily - we'd be happy to advise you:
Are you a UTA customer?
If you're already a UTA customer, please click here: