Vehicle cleaning

Cleaning and caring for your HGVs, buses, vans and passenger cars
Vehicle Cleaning and Care
Stay spotless with UTA
Your vehicles serve as a company business card and should not only look great, but also comply with hygienic regulations. As they are exposed to different weather conditions on a daily basis, both the exterior and interior can get dirty. Therefore, they should be regularly and thoroughly cleaned.

UTA boasts an extensive network of over 800 qualified cleaning service partners for HGVs and 8,900 partners for passenger cars throughout Europe. This helps ensure your HGVs, buses, vans and passenger cars are always kept spotless.
Our partner network for professional vehicle cleaning
From exterior vehicle washes to thorough interior cleans
Our partner network offers you a variety of options for cleaning and caring for your vehicles. You can select specialised partners for everything from professional cleanings to washing facilities at fuel stations that enable you to get a wash and fuel at the same time. Our partner services range from standard vehicle exterior cleaning for common vehicles (HGVs, buses, vans, passenger cars) to thorough interior cleanings for tank trucks and food vehicles. Their focus is on caring for and preparing the vehicles:
Vehicle wash for HGVs, buses, commercial vehicles, passenger cars

Interior cleaning of tank trucks

Interior cleaning of refrigerated vehicles

Interior cleaning of food vehicles

Interior cleaning of silo vehicles
Become an acceptance partner for ​​vehicle cleaning today!
Benefit from UTA's international network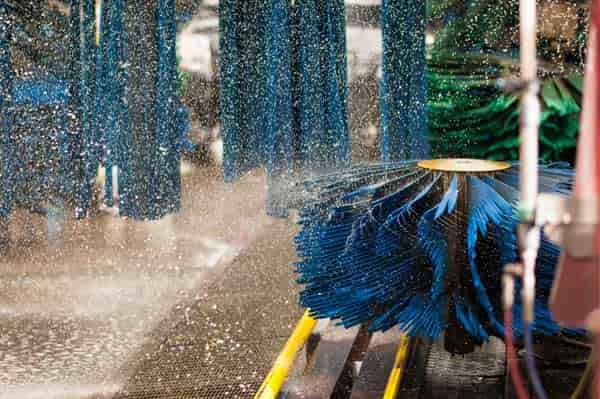 As a UTA acceptance partner, you'll benefit from UTA's reputation and extensive network of pan-European mobility suppliers.
This will raise your customer acquisition to an international level. In collaboration with UTA, you'll benefit from marketing activities that will broaden your reach.
This will help you increase both your customer base and sales. As your billing partner, UTA provides security and clarity through consolidated, consistent billing.
Your customers will also benefit from simple, cashless processing.
Would you like to know more about vehicle cleaning with UTA? Our team would love to help you:
Are you a UTA customer?
If you're already a UTA customer, please click here: