Tyre Service
More than 1,700 tyre service providers in Germany
Tyres are not just necessary for a vehicle to move, they're also critical for safety. With the UTA tyre service, our network of partners provides you with expert assistance in purchasing and balancing as well as fitting or repairing HGV and passenger car tyres. With over 1,700 tyre service providers in Germany, UTA customers can always call on the assistance of our partners using their UTA card.
The following tyre and workshop experts are at your disposal:
Driver Center
EUROMASTER
FIRST STOP
Point S
Quick Reifendiscount
Servicequadrat
Vergölst
and many more independent brands!
Stay mobile with UTA
Tyre services around the clock
Many of our service partners provide mobile, 24-hour services and can come directly to you when required. A number of our partners also provide workshop services which you can take advantage of with your UTA fuel card.

Services include the following:
Wheel alignment
Exhaust service
Auto-glass service
Brake service
General inspection
Inspections
AC service
Repairs
TÜV
Accident prevention regulation test
and much more!
Become an acceptance partner for ​​tyre services today!
Benefit from UTA's international network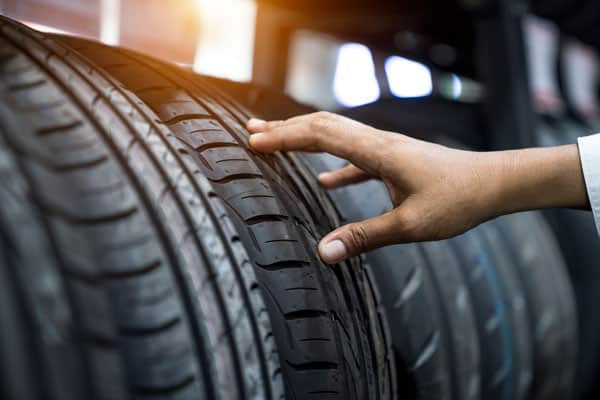 As a UTA acceptance partner, you'll benefit from UTA's reputation and extensive network of pan-European mobility suppliers.
This will raise your customer acquisition to an international level. In collaboration with UTA, you'll benefit from marketing activities that will broaden your reach.
This will help you increase both your customer base and sales. As your billing partner, UTA provides security and clarity through consolidated, consistent billing.
Your customers will also benefit from simple, cashless processing.
Contact us for more information about tyre services with UTA:
Are you a UTA customer?
If you're already a UTA customer, please click here: