Breakdown service for HGVs

Quick, convenient support for your HGV
Europe-wide, 24-hour breakdown service
Our offering for vehicles >3.5 tonnes
If your HGV breaks down, you can rely on UTA's breakdown service. In cooperation with ADAC Truckservice, UTA's breakdown service provides fast, convenient support for your HGV. Your call will be promptly answered at a 24-hour customer portal where multilingual staff will log your query and coordinate the deployment of experienced breakdown technicians. Available in 39 transit markets, our service will help you get back on the road quickly, regardless of the situation. In most cases, issues are resolved on the spot.
Extensive network of repair workshops
More than 3,000 UTA network partners
If your issue can't be fixed on the spot, our repair service is available. UTA works with a wide range of workshops, including those of Iveco, MAN, Mercedes and Scania. In addition, many of our partners offer 24-hour and emergency services.
Through our breakdown service, your downtime will be kept to a minimum and mobility soon restored. Your HGV will be back on the road in no time.
Become an acceptance partner for ​​HGV breakdown services today!
Benefit from UTA's international network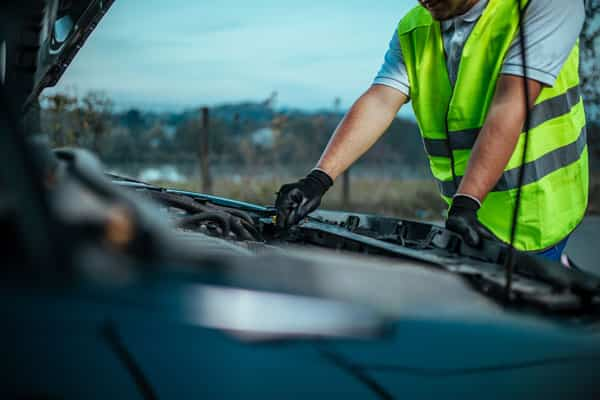 As a UTA acceptance partner, you'll benefit from UTA's reputation and extensive network of pan-European mobility suppliers.
This will raise your customer acquisition to an international level. In collaboration with UTA, you'll benefit from marketing activities that will broaden your reach.
This will help you increase both your customer base and sales. As your billing partner, UTA provides security and clarity through consolidated, consistent billing.
Your customers will also benefit from simple, cashless processing.
Our specialists would be happy to discuss how UTA can provide you with breakdown assistance:
Are you a UTA customer?
If you're already a UTA customer, please click here: