Vehicles ≤ 3,5 t

The perfect solution for your fleet!
More time for what really matters
Conveniently fill up with your UTA card and stay mobile
UTA provides you with one of the largest fuel networks in Europe. At 53,800 fuel stations in 37 countries, you can use the UTA card to conveniently refuel your vehicle and settle your fuel costs. The comprehensive network of locations where UTA is accepted independent of brands throughout Europe saves you time and money. This allows you to focus on the essentials without having to make lengthy detours to a suitable fuel station. UTA enables you to fill up with your fuel card wherever you are.
So you can stay mobile across Europe with your car or small vans.
UTA One® Move - the European toll box for vehicles ≤ 3.5 t
Just one box for four countries!
The interoperable On-Board Unit UTA One® Move is the ideal toll sollution for vehicles up to 3.5 tonnes. It gives you access to the comprehensive UTA toll service: Travel across borders through France, Italy (including Milan), Portugal and Spain in passenger cars and light commercial vehicles.
Settle the toll in these four countries fully electronically and cashless with the UTA One® Move. You can also use your UTA One® Move to pay the fee for numerous parking spaces in France, Italy, Portugal and Spain. Don't forget the ferry in Caronte, Italy. Through Europe with ease - UTA One® Move makes it possible!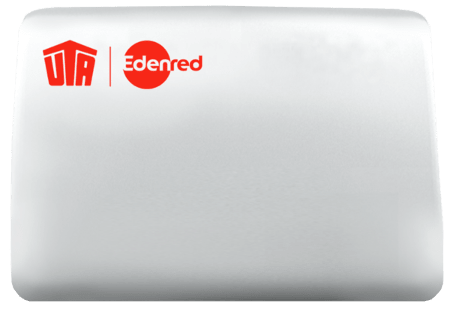 All from one provider
UTA card & UTA One Move® - the ideal combination for vehicles ≤ 3.5 t
The UTA card offers additional access to a wide range of vehicle and mobility services from professional and qualified providers. Use the attractive offerings of our partners for repair and breakdown services as well as tyre services, or purchase vehicle accessories at fuel station stops. Free washing facilities associated with fuel stations are also available to you as a UTA customer.
In addition, with your UTA card or the UTA One Move® you can conveniently settle toll, bridge, tunnel, parking and many ferry fees for your vehicles up to 3,5 t. With the cross-border on-board unit UTA One Move® for France, Italy, Portugal and Spain, this is even done fully automatically. In addition, there is a clear invoicing that saves a lot of administrative effort. In brief: With the UTA card and the UTA One Move® you are well looked after in Europe!
By the way: You can of course also use the toll service and many other UTA services for all other vehicles in your fleet: Discover our innovative toll solutions!
With UTA you get everything you need for your vehicle from one provider!