HGV route planner

An online route planner to help you quickly and efficiently locate UTA stations
Optimal planning with the UTA fuel and service station finder
Integrated route planning tool shows you the shortest route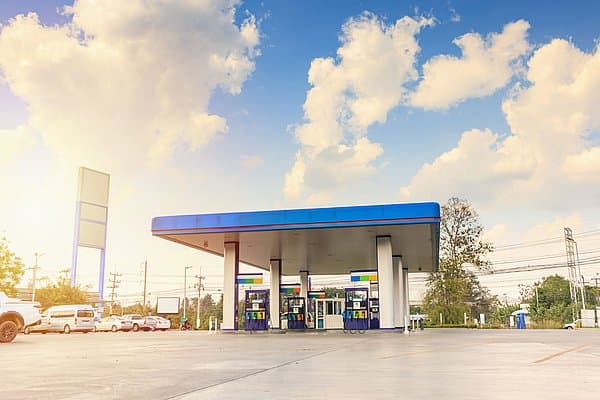 HGVs are constantly on the go. It's important to be able to locate fuel stations quickly and easily. You no longer need a map or a guide such as ViaMichelin or Sygic Truck to identify the best route. Simply use UTA's digital station finder. The tool offers free route planning not just for HGVs, but for passenger cars and buses. Whether you're a driver, fleet manager or self-employed trader: in just a few clicks, you can map out the UTA stations along your route. No GPS is required -- just a mobile phone or PC.
As a UTA customer, you can use the route planner to select the fastest route to suitable stations based on fuel prices and services offered -- e.g. a truck stop if you are travelling by HGV. In addition, the clear, interactive map shows you the route and other useful information. Furthermore, you can use the route planner to filter stations by brand, location, fuel type and additional services, and save your searches or routes as favourites
Registered UTA customers can use the station finder to see both current and average fuel prices. With the integrated route planner, you can have the shortest or quickest route to your destination displayed. You can also find information such as relavant HGV tolls, travel times and available services along your route.
UTA station finder app for your smartphone
With the UTA station finder app, you can access numerous functions that will make your trip more comfortable
In addition to the Europe-wide locations where UTA is accepted, UTA's free smartphone app shows you the closest and most cost-effective fuel stations along your route where you can enjoy the advantages of your UTA card. Turn your mobile phone into a fuel station guide!
Using the digital map, you can easily find the nearest UTA fuel stations, workshops and car washes along your route. In addition, you'll be automatically provided with additional information en-route, making your search for fuel stations easier.
It don't matter if you are traveling by HGV, passenger car or coach. The UTA station finder app also works in offline mode, which is ideal if you have no mobile reception or if you are abroad.​​​​​​​ Stay informed and mobile on your drive. This is how route planning should be done!
The optimal route to the next station: functions