UTA exclusive area

Your central point of access to all UTA online services
Welcome to the UTA customer portal
Your key to easy and quick self management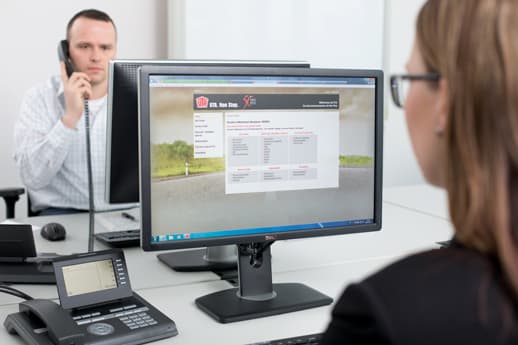 The UTA customer portal is your central point of access to all UTA online services. Here you can easily and quickly settle all UTA matters online. You can react to changes in your fleet quickly, order fuel cards and toll boxes, or disable these if need be. Set limits for the number and amount of daily transactions on your UTA cards, or limit their use to specific countries and time slots.
Additionally, with our UTA e-invoice, you benefit from a fast, flexible, and environmentally friendly online billing service. You can access and manage all of your bills and transactions through a comprehensive overview. With the UTA station finder you have access to the ideal route planning tool, showing you information about all locations where UTA is accepted.
The numerous advantages of our customer portal
Stay on top of your expenses
In the UTA customer portal you can view and manage your sales and revenue reports at any time. Various reporting tools help you stay on top of your expense control. Your use of our UTA Plus Services is displayed just as clearly as your fuelling or toll expenses.
UTA takes the security of your data very seriously. Therefore, we protect all data against access by others: Password protection, HTTPS encryption, data mirroring, and a special firewall system ensure your data is accessible to noone but you. Through the flexible assignment of rights and roles, you decide who and which functions in your company are granted online access and what pages are accessible to which employees.
The advantages of the UTA exclusive area at a glance: