BroBizz® Box

The convenient toll box for Scandinavia
With the BroBizz® Box you save time and money
A small on-board unit - with great potential!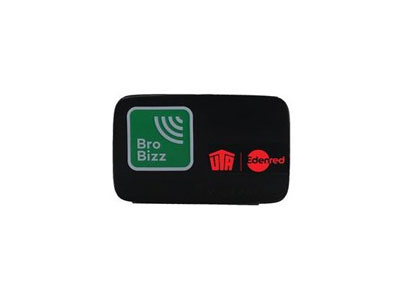 As the driver of a passenger car, does your route lead you to or through Scandinavia? UTA is there for you with an extremely practical, small box! Through EasyGo®, the collaboration of toll operators in the Scandinavian countries of Denmark, Norway, and Sweden, the settlement of toll fees has become a simple process by now. With the on-board unit BroBizz® you can settle tolls at more than 70 locations where UTA is accepted without cash and save time, aggravation and fuel, in particular because long wait times at toll stations are diminished.

UTA informs you about your advantages with the BroBizz® Box!

But please be aware: The Eurovignette continues to be used to settle road tolls in Denmark and Sweden for vehicles >12 t.
Norway (all traffic structures subject to toll)
Öresund Bridge (DK-SE)
Storebæltbrücke (DK)
Svinesundbrücke (SE-NO)
selected ferries and tunnels, and parking (DK, SE, NO & GER)
Whether a heavy or light fleet, BroBizz can be used for vehicles of all weight classes.
An independent on-board unit that is widely accepted:
The on-board unit BroBizz® can be used at more than 70 stations in 3 countries. No matter whether you want to settle the fees for traffic structures such as roads, tunnels, or bridges, or would like to book a ferry service. Plan your trip through Scandinavia easily, conveniently, and transparently with UTA!

Attractive Discounts:
Register for attractive discounts and receive up to 50% off on the Oeresund Bridge and up to 13% off on trips over the Storebaelt Bridge if the requirements are met.

Parking Service:
In addition to the usual settlement of tolls, you can also use your BroBizz® Box in a practical manner for the settlement of parking fees in parking garages.

Transparent settlements of tolls:
The toll settlements are integrated into the regular UTA settlement, which you, as the fleet manager, can view in the customer portal at any time. A comprehensive evaluation of your trips with the toll data is also possible with our fleet management software UTA Drive & Save®.
Are you a UTA customer?
Simply use the customer portal and order your on-board unit via the order form! You can also get all the information about the BroBizz® Box there.

Explore the UTA customer portal


Not a UTA customer?
Become a UTA customer and benefit from toll processing advantages today!

Become a UTA customer now!
After submission of the order form, the delivery time will be about 2-3 working days.
The on-board unit BroBizz® can easily be attached to the windshield of the vehicle with adhesive strips.
With the BroBizz® Box you save time and money
Order your BroBizz® Box easily from UTA! That way, you'll stay mobile and flexible on trips through Europe at all times. We're happy to answer any questions you have.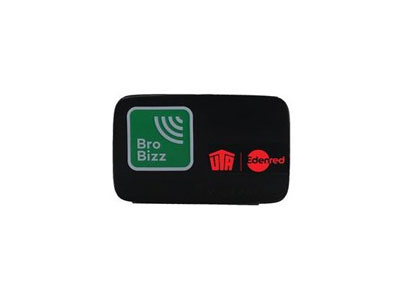 We will be happy to answer all your questions about the BroBizz Box:
Are you a UTA customer?
If you're already a UTA customer, please click here: