Passenger car and HGV tolls in Switzerland and in Liechtenstein

All information about toll country Switzerland
All information about toll country Switzerland
Different systems are used for toll collection in Switzerland: For passenger cars ≤ 3.5 tonnes there is a mandatory vignette to use the motorways. For vehicles > 3.5 t a heavy vehicle charge is collected for the use of the entire road network. An additional distinction is made between vehicles involved in goods transport (LSVA) and those primarily involved in passenger transport (PSVA).
UTA will inform you about everything you need to know about toll collection in Switzerland and Liechtenstein.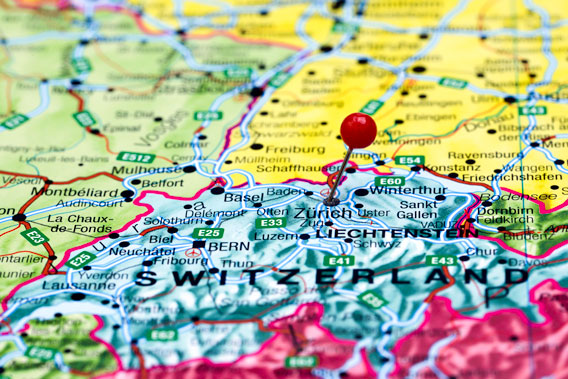 Toll settlement
This is how the toll is collected in Switzerland
The Swiss toll is divided into the following toll systems:
The vignettes are controlled through three systems:
UTA toll media
An overview of your options with UTA
Toll charge via an on-board unit
The toll charge using the on-board unit Emotach is mainly designed for Swiss vehicles. However, installation of the OBU for drivers who frequently visit Switzerland can be requested. But the Federal Customs Administration has specific requirements for this. Moreover, installation of the OBU Emotach is not cheap. If you would like to use an on-board unit to settle the LSVA, you need to open an account with the Federal Customs Administration. We will gladly advise you and provide support to you if you are considering this type of settlement. Get in touch with us any time!
By the way, Emotach users who are subject to tolls in Austria as well do not need an additional OBU: With a chip, the Austrian toll can be settled through the Swiss OBU. We would be glad to provide you with more details.
UTA toll service in Switzerland and Liechtenstein
Use our service to settle the toll
With the UTA toll service, enjoy the following advantages in Switzerland and Liechtenstein:
Important information: The PSVA can be paid in cash only!