Tolls in Sweden

Borderless mobility in Sweden
Borderless mobility in Sweden
Sweden is one of the member states that currently collect a toll only on heavy goods vehicles ≥ 12 t (except for buses) by way of the Eurovignette. Luxembourg, Denmark, and the Netherlands also collect an HGV toll in this manner.
As the vignette is electronic, there is no bothersome adhesion and removal of physical vignettes to/from the windscreen. Furthermore, after one-time registration in the online portal, you can drive in other member states within the valid period as well.
If, at first glance, toll collection is focused on heavy goods vehicles, there are also occasional charges for the other vehicles that need to be accounted for: Cross-border traffic structures such as the Øresund Bridge or the Svinesund Bridge (SE-NO) are subject to charges for nearly all vehicles. The charges for these bridges are not covered by the Eurovignette and are thus considered special toll-settling sections for vehicles ≥ 12 t subject to the toll.
Moreover, there are city congestion charges, for example in Gothenburg and Stockholm. However, they are mainly a tool to control the flow of traffic to the inner cities. The Swedish city congestion charges follow a few rules - both for the calculation base and the type of collection or settlement.
In summary, drivers who travel to or through Sweden should find out exact information about where their vehicle is subject to a toll and how they can meet this obligation, regardless of the vehicle they are driving. UTA is available to provide support and the necessary expertise. Tolls in Sweden: No problem for you with UTA!
The toll system in Sweden
How is the Swedish toll collected?
Electronic, and thus open, system:
The right to use toll roads is saved in a central database of the toll operator once the licence plate is booked.
Criteria for calculation of the toll charge:
Number of axles, emission class, and valid period
For further information, see our overview of the electronic Eurovignette:
Whether or not a Eurovignette is saved in the system for a particular vehicle is checked by mobile cameras and mobile inspectors. In case of violations, a penalty notice is issued.  In the event of checks, a fine is usually imposed and demanded on the spot for foreign HGVs.
The toll is collected separately for traffic structures such as bridges:
Electronic, and thus open, system:
Closed toll system: defined entrances and exits with toll booths.
Criteria for calculation of the toll charge:
The basis for collection and the settlement methods depend on each toll operator.
UTA toll media in Sweden
Toll solutions for your drive through Sweden
Your advantages with UTA in Sweden
Seamless toll transactions with UTA
With UTA, you enjoy numerous toll transaction advantages in Sweden:
Discount advantages with UTA
Attractive conditions in Sweden
UTA customers profit from attractive discounts as compared to the cash price crossing the Svinesund Bridge and the Øresund Bridge with the BroBizz® Box.
You can get more information right here:
We are currently working on additional advantageous conditions for you, which you will profit from shortly! Talk to us about further details.
Use secure truck parks in Sweden
In many European countries we work with partners who provide secure truck parks with an attendant. You can get access to them by presenting your UTA Full Service Card. Charges will be included in your UTA invoice.
Talk to us directly about the UTA parking service in Sweden.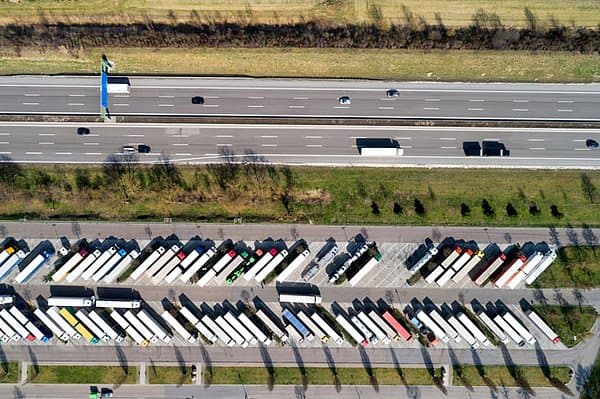 Business owners can get VAT collected on Swedish tolls refunded. Unlike the HGV toll, bridge charges are subject to VAT. The VAT rate is currently 25% and is refundable. If your drivers have paid for truck parks, that might be eligible for a tax refund, too.
Through a power of attorney, our service provider can organise reimbursements for taxable items on your behalf and thus save you administrative effort and potential language challenges dealing with the Swedish authorities. You don't need to do anything apart from looking forward to your credit note!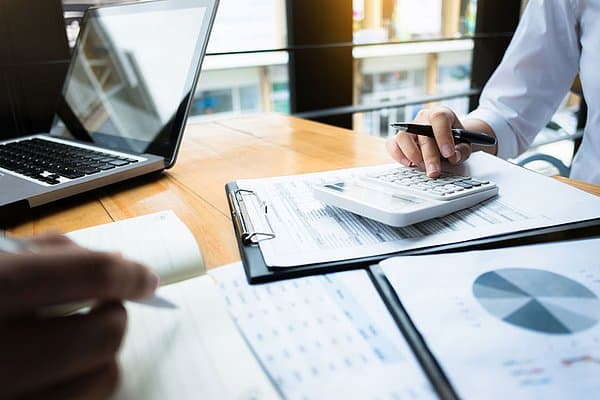 In the UTA customer portal, you can find and download detailed information and documents related to individual toll acceptance media. In addition, you can view your invoices anytime.
Manage UTA toll media at your leisure, independent of our operating hours!