Mandatory tolls in Slovenia

Drive through Slovenia conveniently with UTA
Drive through Slovenia conveniently with UTA
In Slovenia, vehicles are generally subject to tolls through various systems: While vehicles ≤ 3.5 t are subject to tolls on all Slovenian motorways and expressways as part of a vignette system, tolls for vehicles > 3.5 t are collected through an electronic process called DarsGo. Therefore, an on-board unit is required for travel.
The DarsGo toll is based on the route travelled, as well as the number of axles, tonnage and emission class. The vignette rate, meanwhile, is based on vehicle type and the selected time period.
Since 01. 09. 2020, there have been some changes to the DarsGo system: The first toll class (R3, vehicles and trailers > 3.5t with two or three axles) was established based on the number of axles. Vehicles with two axles pay approximately 10% less toll. The on-board unit must be set accordingly.
Vehicles with alternative drives meeting EURO VI emissions requirements benefit from further savings. Alternately powered vehicles are vehicles with gas or electric drives, but not vehicles with hybrid drives.
The Slovenian toll system
How tolls are collected
Open system:
The toll is collected using toll portals, GPS-GNS technology and a hybrid on-board unit that communicates using microwaves and satellite technology. Checks are performed using DSRC technology. The DarsGo OBU is mandatory in the electronic toll system for vehicles with a gross weight of > 3.5 t.
Closed system in the Karawanks Tunnel:
A route-based, flat-rate, graduated access fee is charged based on vehicle categories for the Karawanks Tunnel. The toll is paid manually via the UTA Full Service Card in cash or by credit card. Freight drivers already equipped with a DarsGo OBU can use it to settle the tunnel charge.
Vignette system:
A time-based, prepaid toll charge applies to vehicles ≤ 3.5 t. The amount of the charge is based on the valid period and vehicle class.
UTA toll solutions for Slovenia
Options for settling the toll
*Relates to the purchase of vignettes at sales points or fuel stations. Please contact us for details.
For more information about toll solutions for Slovenia, please visit our subpage:
Karawanks Tunnel to and from Slovenia
Cross-border tunnel is subject to a mandatory toll based on corresponding systems
Please be aware that when driving through the Karawanks Tunnel, toll fees can be settled with the DarsGo OBU, but if you leave a ramp or enter the Austrian toll system, you must use either an EETS toll solution with the activation circuit "Austria" (GO-Maut) or the GO-Box national toll solution. Check your personal requirements and learn more about UTA One® or Telepass EU.
For passenger car drivers, a vignette is mandatory when continuing onto Austrian motorways or expressways.
UTA toll service in Slovenia
We'll provide you with a toll medium that best meets your needs and/or aligns to the toll operator's specifications. Gain a convenient liquidity advantage with UTA's attractive charge settlement term, regardless of whether you use an OBU purchased through us, or use a UTA Full Service Card. When purchasing a DarsGo OBU, we'll provide you with convenient postpay and prepay options.
Moreover, we issue qualified collective invoices with open disclosure of Slovenian VAT.
In addition, you can access your bills anytime in the UTA customer portal and manage your toll solutions for Slovenia. We are happy to provide you with advice on your trips to and throughout Slovenia.
Benefit from tax advantages!
In Slovenia, VAT of 22% is collected on toll charges and vignettes. Our service provider can claim a VAT refund on your behalf, through a power of attorney. Simply get in touch with us. We'd be happy to assist. Our service provider will take care of submitting your application and corresponding with the relevant authorities.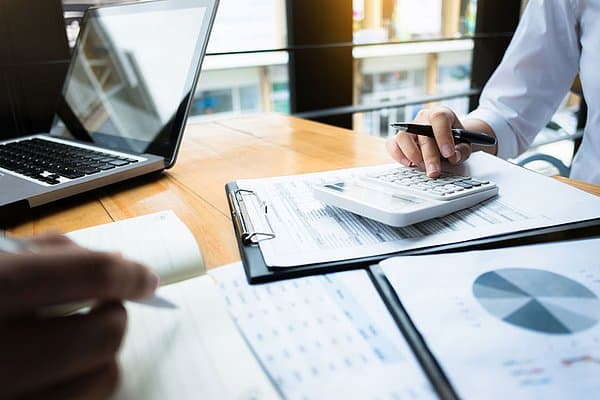 Need-to-know information at a glance
In the UTA customer portal, you can download detailed information and documents about different toll solutions. In addition, you can view your bills and maintain visibility over your fleet.  Manage UTA toll media at your leisure, independent of our operating hours!