UTA One® Move

Drive across borders in Europe - now also for vehicles up to 3,5 t

Order now
UTA One® Move - the European toll box for passenger cars and light commercial vehicles
Settle the toll in four countries with just one on-board unit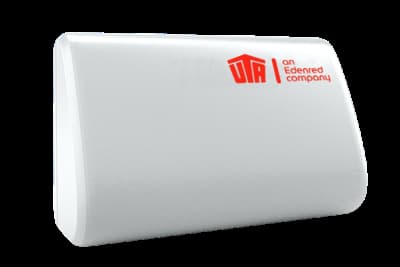 Now you can use the comprehensive UTA toll service for your vehicles up to 3,5 tonnes: With the interoperable on-board unit UTA One® Move, your passenger cars, vans and minibuses travel across borders through France, Portugal, Spain and Italy (including Milan). Because with UTA One® Move you can pay the passenger car toll in these four countries quickly and smoothly. Completely electronic and cashless.
Ferry and parking? Use your UTA One® Move!

With UTA One® Move you can not only process the toll, but also pay the fee for numerous parking spaces in France, Portugal, Spain and Italy. In Italy you can use your UTA One® Move to pay for the car park as well as for the ferry in Caronte without cash.

With UTA One® Move you save time and money on your trips through southern Europe.
Use our unique service: UTA One® Move contains the experience of UTA One® - and the competence of UTA as a mobility expert for all vehicles.

UTA One® Move requires less fleet management
Regardless of whether you want to pay the toll in France for your passenger car or pay the passenger car toll in Italy, Spain or Portugal: UTA One® Move offers you more than just paying road tolls. UTA One® Move also optimises processes. This will improve your fleet management by reducing considerably the adminstration and time expendature with the UTA One® Move - thanks to fast, uncomplicated ordering and cashless payment, transparent invoicing and advanced invoicing services with ferries and parking lots. Changing the vehicle or license plate is also simplified significantly: You can easily make changes using the toll box.

How your drivers benefit:
With UTA One® Move, your drivers use an easy-to-use toll device that automatically settles toll billing at toll stations. Cashless payment saves time and lost paper receipts are no longer an issue.
UTA One® Move - everything you need to know
France
Italy
Spain
Portugal
Milan (Area C)
Toll service: France, Italy, Spain, Portugal, Milan (area C)
Parking service: France, Italy, Portugal, Spain
Ferry booking: Caronte (Italy)
We will be happy to inform you about our tariffs on request and make you an individual offer.
Attaching the box is very easy, but we strongly recommend referring to the instructions for use! For error-free data transmission, it is essential that you position the box correctly on the windscreen.
Mobility across borders with UTA One® Move
All information about the toll in your transit countries
UTA One® Move is the ideal on-board unit when traveling through Italy, France, Portugal and Spain. Below you will find detailed information on the toll obligation in the respective countries.
Settle tolls, parking spaces and the ferry - all with UTA One® Move!
Discover your advantages with UTA One® Move now!
With UTA One® Move you do more than just pay the toll and optimise your fleet management: Real added value!
Maximum convenience
Interoperability (only one toll box for several countries)
Easy handling
Easy to order
Clear, transparent invoice
Flexible vehicle or license plate changes
Cost savings
low fees
attractive tariffs for tolls
no longer needing cash for deposits etc.
Save time
less administrative work for tolls
automatic billing of fees
cashless payment (no paper receipts)
Do you have any more questions about UTA One® Move?
Simply fill in the form below and tell us your concerns - we will respond promptly.
Are you an existing UTA customer?
If you are already a UTA customer, please click here: