Telepass / VIAcard
Drive conveniently through Italy with UTA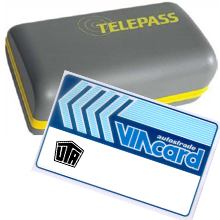 On much of the Italian motorway network, distance-based tolls are charged for all types of vehicles. In cooperation with our partner Telepass, you have two options available for settling the toll: OBU Telepass and VIAcard. Every Telepass ordered must be accompanied by a VIAcard, which must be carried in the vehicle. If Telepass is not accepted, simply use your VIAcard.
All vehicles are subject to tolls.
Simple, uninterrupted toll charges:
Telepass simplifies the toll collection process. Using this on-board unit with a registration number, you can pass through toll stations with special Telepass lanes uninterrupted. Vehicle data is automatically registered while in transit. Toll settlements are conveniently handled via your collective UTA invoice. This saves you time and enables you to maintain visibility.

More flexibility with VIAcard:
You can use VIAcard flexibly within your fleet since it is not linked to registration numbers. Toll settlement and vehicle classification is performed automatically when passing through toll stations.

Change vehicle allocation easily:
You can change the vehicle allocation of your Telepass quickly and easily with UTA. Just log in to the UTA exclusive area. If you need help, we'd be happy to assist you by phone.
Pricing details are available on request. We can also supply a quote tailored to your needs.
Delivery time is approximately 10 days after an order is placed.
The Telepass toll box should be installed in the lower part of your vehicle's windscreen. Please refer to the operating manual for installation details. VIAcard is a compact card which should always be kept in the vehicle.
Order your OBU Telepass and VIAcard via UTA to be able to drive quickly and efficiently through Italy. Please contact us with any questions.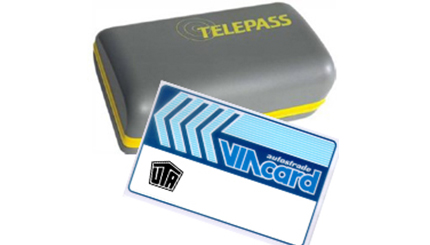 Simply fill in the form below and tell us your concerns - we will respond promptly.
Are you an existing UTA customer?
If you are already a UTA customer, please click here: