Toll Collect OBU / Toll2GO
Toll Collect OBU / Toll2GO
Convenient toll billing in Germany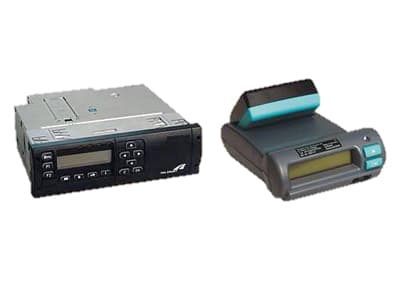 In Germany, the HGV toll is collected for all domestic and foreign vehicles and vehicle combinations of road haulage with a permissible gross weight of ≥ 7.5 tonnes. With an on-board unit from the German toll operator Toll Collect, you can settle the toll for all motorways and trunk roads. The amount of the toll depends on the number of axles on your vehicle, the distance travelled on the toll route, as well as the pollutant class.
Order your Toll Collect OBU via UTA and save yourself the administrative burden! The fees for all toll routes in Germany are conveniently and easily handled with UTA.
Toll2GO: Expansion to Austrian tolls
In addition to the toll routes in Germany, you can also use your Toll Collect OBU to settle Austrian tolls. To use the service, you must submit an application directly with the Austrian toll operator ASFINAG via the SelfCare Portal. After a positive outcome of the application review, the Toll Collect toll box is activated and unlocked by Toll Collect. The relevant contract information is stored on your OBU without the need to visit a GO sales location.
If your vehicle was previously equipped with an Austrian GO-Box, this must be returned to ASFINAG to avoid incorrect toll bookings. The exchange of a GO-Box for the Toll Collect toll box is free of charge!
Germany
Austria (Toll2GO - after registration with ASFINAG)
Are you an existing UTA customer?

Just use the UTA customer portal and order your Toll Collect on-board unit with the registration form!

Explore the UTA customer portal


Not a UTA customer?

Become a UTA customer and benefit from many toll processing advantages!

Become a UTA customer now!
Delivery and installation is possible after making an appointment with an authorised service partner.
There are no fees for the OBU, but it remains the property of Toll Collect. Only the installation of the OBU will incur costs.
Depending on the model, the OBU is installed in the DIN slot or mounted on the dashboard of your vehicle. The installation must be carried out by a service partner.
Through Germany with UTA!
Order your Toll Collect OBU for your journeys to and through Germany via UTA! This way, you stay mobile at all times! We are happy to answer any questions you have.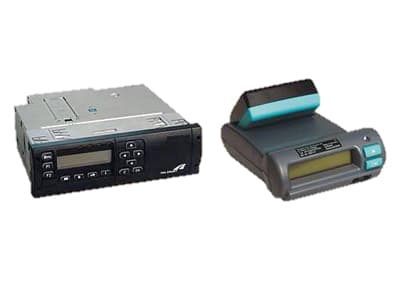 You would like to explore the advantages of the Toll Collect OBU / Toll 2 GO - we will be happy to advise you:
Are you an existing UTA customer?
If you are already a UTA customer, please click here: