UTA MultiBox® light / light vario
UTA MultiBox® Light / Light vario
Our all-rounder in two slimmer versions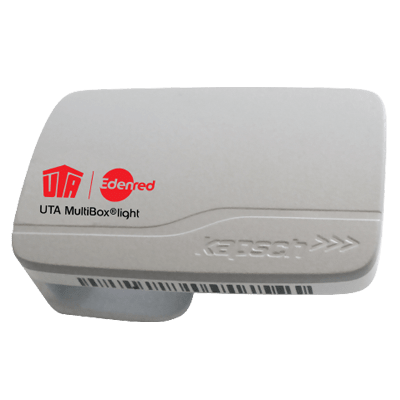 Similar to its big sister, the UTA MultiBox®, the UTA MultiBox® Light covers various European tolls with a single on-board unit - but with a slimmer portfolio. In the toll box, vehicle-specific data (registration number, tonnage, number of axles) is stored. The UTA MultiBox® Light vario, on the other hand, is not tied to a registration number! However, the highest values for tonnage and number of axles are stored in it. This gives you maximum flexibility in the choice of vehicle, but you will always be charged the highest possible toll for each route.
Just select the UTA MultiBox® variant which optimally meets your individual requirements! UTA always supports you on your trips!
France (TIS-PL)
Spain (Via-T)
Portugal (entire Via Verde network and former SCUT motorways)
Herrentunnel in Germany
Liefkenshoektunnel in Belgium
Attractive Discounts:
Save money with the UTA MultiBox® Light! On the TIS-PL toll network in France, you enjoy pricing benefits of up to 13% compared to the cash price, in the Via-T network in Spain up to 50% and in the Liefkenshoektunnel in Belgium about 26%!

Interoperability:
With this on-board unit, you are well equipped for journeys with the primary destinations France or the Mediterranean. Interoperability allows it to generate and communicate transactions in several systems simultaneously. That way, you don't need different transponders in the driver's cab.

Maximum flexibility with the UTA MultiBox® Light vario:
Use this version of MultiBox® Light in your fleet, independent of the vehicle. Unlike the normal version, it is not tied to a registration number. This allows you maximum flexibility. However, please note that the highest tonnage and number of axles is stored in the toll box and thus the maximum charge is incurred on the respective toll routes.

Parking Service:
Settle parking fees for selected guarded car parks in France and Spain cashlessly with your on-board unit.

Clear invoicing:
As a UTA customer, you receive extensive information about your trips in the UTA customer portal. All transaction details are always visible to you online. Your toll data is simply integrated into your usual UTA collective invoice. This way, as a fleet manager, you always maintain the overview. In addition, you can use the analysis capabilities of the fleet management software UTA Drive & Save®!
Delivery time is approximately 2 weeks after an order is placed.
Pricing details are available on request. We can also supply a quote tailored to your needs.
You can easily attach the OBU to the windscreen of your vehicle. Power is supplied via the cigarette lighter or the vehicle's electrical system.
You can download a manual for the UTA MultiBox® Light as a PDF here. We are available to answer additional questions about installation and handling. Get in touch with us any time!
Order your UTA MultiBox® Light or Light vario here and enjoy the benefits of an interoperable toll box!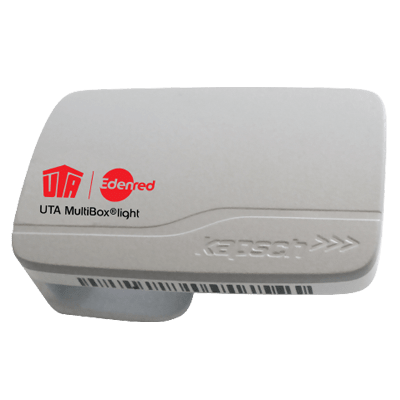 Would you like more information on the UTA MultiBox® light and vario? Then contact us:
Are you a UTA customer?
If you're already a UTA customer, please click here: