Prevent fuel card fraud
Protect yourself with knowledge
Fuel card fraud is on the rise in Europe. Companies with international fleets in particular find it challenging to keep track of how their fuel cards are used. At the same time, drivers need to be aware of fuel card fraud to help prevent financial losses.
Read our free white paper and protect your drivers against fuel card fraud.
The white paper offers you:
With this knowledge, you can:
Simply complete the form and download our free white paper today!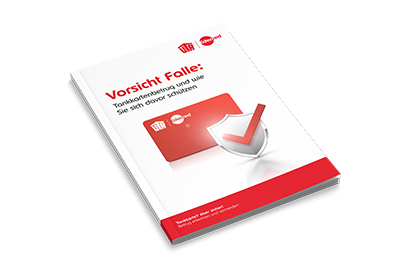 Download our free white paper now!
By clicking the "Request download link now" button, you agree to the processing of the data you have entered by UNION TANK Eckstein GmbH & Co. KG. UTA will send a download link to the specified email address. Using this, you can download the desired white paper free of charge. In order to prevent the misuse of your email address, we request that you confirm the e-mail address you provided (double opt-in).