UTA MultiBox®

On-board unit for various tolls in Europe
UTA MultiBox®
Our all-rounder for different tolls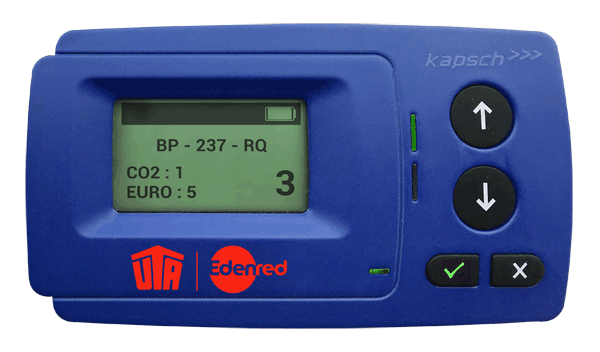 With UTA MultiBox®, you can enjoy the advantages of a single, interoperable on-board unit for different tolls in Europe. Settle any tolls you incur cashlessly and benefit from attractive discounts!
Attractive discounts:
Benefit from attractive discounts with UTA MultiBox®! Save up to 13% on the TIS-PL toll network in France; up to 50% on the Via-T network in Spain; and approximately 26% on the Liefkenshoektunnel in Belgium.

Interoperability:
UTA MultiBox® offers multiple European toll solutions in a single, practical toll box. Interoperability allows it to generate and communicate transactions in several systems simultaneously. That way, you don't need different transponders in the driver's cab.

Simple vehicle changes:
Modify the respective vehicle data for the OBU with our form and reassign the OBU to another vehicle in your fleet as required.


Explore the customer portal



Parking service:
Settle parking fees for selected guarded car parks in France and Spain cashlessly with your on-board unit.

Clear invoicing:
The UTA customer portal contains all information related to your trips. Transaction details and detailed lists of discounts per trip can be viewed online anytime. Your toll data is easily integrated into your UTA invoice. This way, as a fleet manager you always maintain the overview and you will also have additional analysis capabilities with the fleet management software UTA Drive & Save®!

UTA MultiBox® Manager:
Through this application you can track your vehicles in real time, view history logs, actively plan routes and manage your fleet efficiently.
Delivery time is approximately 2 weeks after an order is placed.
You can easily attach the OBU to the windscreen of your vehicle. Power is supplied via the cigarette lighter or the vehicle's electrical system.
Please note: connection via adapter plug does not guarantee error-free operation. Only use components included in the shipment.
Download the UTA MultiBox® user manual as a PDF here. Please contact our service department with any additional questions. Get in touch with us any time!

UTA MultiBox® user manual
Order your UTA MultiBox® here. Please contact us with any questions.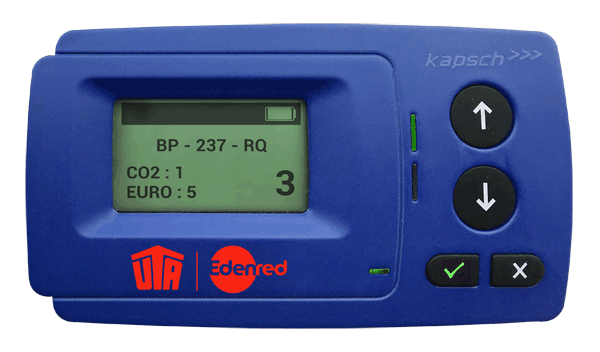 Contact us about the UTA MultiBox® - our experts are at your disposal:
Are you a UTA customer?
If you're already a UTA customer, please click here: