Card safety

Your safety is important to us
Card security comes first
Protect your fuel card against unauthorised access
UTA is committed to delivering safe products, services, processes and systems to protect its clients. To that end, we have implemented a range of measures to ensure the safety of your cards:
• 24/7 card blocking via the online portal
• A dedicated fraud detection team 
• PINs for all cards
• Card limits
• Control over where and what types of products can be purchased
• Comprehensive accounting and reporting
• UTA Transaction Notification -- with real-time alerts and information about new UTA card transactions (excluding toll and offline transactions)
View UTA card transactions in real-time
UTA Transaction Notification
With UTA's cost-effective Transaction Notification service, you can quickly see if your UTA Fuel Card is being misused.
The service sends relevant information to you via email or SMS immediately once a transaction has been completed (excluding toll and offline transactions).
This gives you full control, enabling you to act immediately if you spot anything suspicious.
Activate UTA Transaction Notification today in the UTA customer portal.
General Terms and Conditions
Our terms and conditions require customers to report fraudulent transactions or stolen cards to the police. A copy of the terms and conditions can be found here: https://web.uta.com/agb

Why should you file a report with the police?​​​​​​​
Fraud and card misuse for unauthorised transactions are criminal offences. Bear in mind that you may not be the only victim and that the perpetrator may be linked to other serious crimes. In order to prosecute these scammers, you must report any case of fraud or abuse to the police. The police have far greater powers to investigate and secure evidence than UTA or you as an individual.

When should you file a complaint?
Contact the police immediately after the fraud is discovered as the crime may still be ongoing. Evidence that may be useful to the police, such as video recordings, is usually only kept for a limited period of time. The retention period may vary depending on the legal requirements of the country in which the crime was committed.

Where can you report the fraud to the police?
If you operate internationally, you should consider reporting the incident to both the police in the country where the incident occurred and in your home country. In the event of cross-border fraud, both police units may need to cooperate for investigations and prosecutions.

How will UTA support you?
UTA supports you by contacting suppliers and asking them to save any available video material for a police investigation. Due to data protection laws, UTA is not permitted to receive recordings directly. They can only be passed to judicial authorities. However, if necessary, the UTA fraud prevention team will contact the police to assist with an investigation and provide further information. These recordings can serve as evidence or be used to identify other potential victims.

What information is useful to the police?
Every investigation is different, but you should be ready to provide the following information:
• Your company details, including your address and VAT number
• A description of the incident, e.g. card number / BIN, crime scene, date and time, amount
• Where your card and PIN are usually kept
• Whether you still have the card
• Whether the card has already been blocked and if so, when
• Any spending limits that you set for the card
• Information about drivers or other employees who may have had access to your card and PIN
• Details of vehicles for which the card is used
• GPS data for these vehicles
• Where your drivers were just before the abuse, e.g. refueling, parking or during rest periods
What to do in case of loss or theft
UTA will provide immediate assistance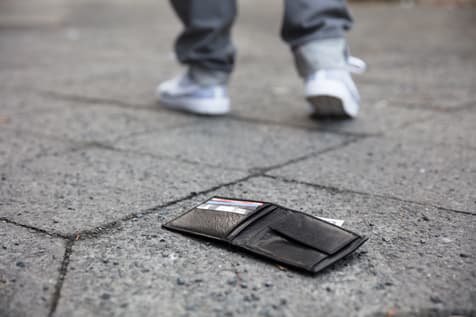 You can block your card at any time - simply contact us:

• ServiceCenter - www.uta.com/servicecenter
• Email - cards@uta.com
• Phone - 00800 88 226 226 or +49 6027 509 666