Card safety

Your safety is important to us
Card security comes first
Protect your fuel card against unauthorised access!
UTA is committed to delivering safe products, services, processes and systems to protect its clients. To that end, we have implemented a range of measures to ensure the safety of your cards:
• 24/7 card blocking via the online portal
• A dedicated fraud detection team 
• PINs for all cards
• Card limits
• Control over where and what types of products can be purchased
• Comprehensive accounting and reporting

However, customers and card holders are responsible for storing their cards securely and minimising the risk of misuse. Please follow the below guidelines to ensure your cards and PINs are kept secure:

Card controls: Set limits on the amount and how often the card can be used per day and month. Also, set limits on which products and services can be purchased and where.

PIN security: Memorise your PIN - never write it down where it can be discovered along with your card. Don't try to "disguise" your PIN by saving it as a date of birth or a phone number on a mobile device. Never reveal your PIN to anyone at UTA, our service partners or within the network that accepts the card. Remember that one will ever ask you for your PIN. Shield your PIN from prying eyes when entering it into a device.

Card security: Never leave your card lying unattended - for example in your vehicle or on company premises. Card data could be copied without your knowledge.

Review your transactions: Immediately review your invoices and receipts to ensure all payments are in order. Closely examine reports for each vehicle to identify any instances of excess use.

Be vigilant: Always check the pump to see if it has been tampered with and report anything suspicious. Where possible, use a pump close to the petrol station that can be viewed by the cashier or via the video surveillance system. When paying indoors, avoid giving the cashier your card to insert into the payment device. Watch out for any suspicious vehicles parked nearby.

Report suspected incidents: Always report if employees or other people at the site approach you to commit fraud or if you witness collusion. Immediately report if your card is lost or stolen, or if the security of your PIN is compromised.

Inform your drivers: Let your drivers know that misuse of their cards constitutes fraud and is a criminal offense that can lead to job loss and/or prosecution. Consider entering into agreements with drivers whereby they document that they are aware of and understand the consequences of misconduct related to the use of a company vehicle.
What to do in case of loss or theft
UTA will provide rapid assistance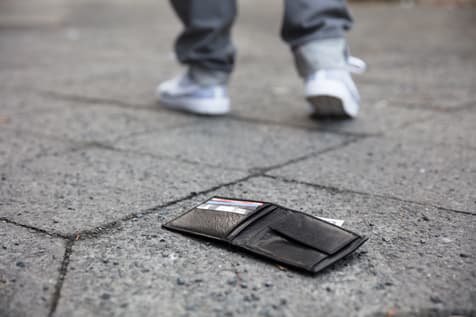 You can block your card at any time - simply contact us:

• ServiceCenter - www.uta.com/servicecenter
• Email - cards@uta.com
• Phone - 00800 88 226 226 or +49 6027 509 666